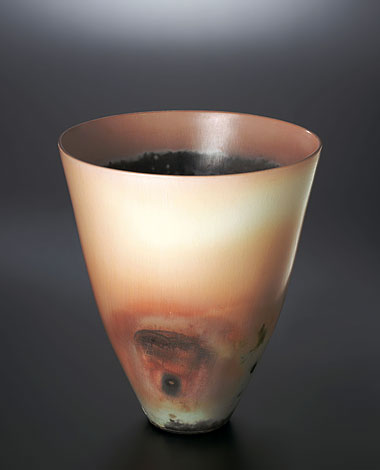 Flared vase #1, 9"x8 1/2"x8 1/2"
The Creative Process
Each piece that John Hull produces is a unique, one of a kind work of art. Several works are constructed in a series. In his mind and on paper an original concept of material, form, surface, and finishing technique is developed. These designs are influenced by his perceptions of the world around him and very often involve photographs that he has taken. Using the potter's wheel, he creates a number of objects allowing his original concept to grow and redefine itself. A given series usually consists of twenty to sixty pieces varying in size, proportion and final finishing technique. This allows him to refine his creative concept reaching an artistic solution with which he is completely satisfied. Not all of the objects are kept. His finest effort is reflected in those works that are retained.